All reality in one lab!!
Lab AR is a Deep tech based Startup. It is one of the champion teams of an accelerator program "Student to Startup: Chapter-1" which is conducted by ICT division, Bangladesh. It works in Augmented reality, Virtual Reality , Game development, 3d modelling and related sectors. Augmented reality and Mixed Reality enhance our experience with the real world by augmenting objects and information onto the real world through a screen or a wearable device. Virtual Reality is not for gaming only! Although it has already started to disrupt the gaming industry, VR is currently being implemented in the healthcare, education, manufacturing and multiple other sectors. In your industry there may already be a VR application that can help you achieve operational excellence and enhance your customers' experience. Amaze your audience with your own AR filters. Social media filters are the next big thing to capture the Gen Z and Gen Alpha audiences. We create custom Augmented Reality filters for Facebook Messenger, Snapchat and Instagram.
1
Our Mission
Our mission is to integrate extended reality in every field of human life that creates a safe environment to learn without risk, reduce cost and time and make an opportunity to learn with enjoyment.
2
Our Vision
To make a bridge between the real and virtual world to make people's lives easier for learning.
3
Why you choose us
We value our customers and do everything possible to ensure their happiness. We are a friendly, fast, passionate, and knowledgeable team.
Team Leads
Team Leads
Team Leader
Khandokar Nafis Jaman
Co-Founder & CEO
"Do what you feel in your heart to be right – for you'll be criticized anyway."― Eleanor Roosevelt
Mir Resanul Karim
Co-Founder & CFO
"Failure is an option here"- Elon Musk
Prince Roy
Co-Founder & COO
A Successful person has two things on his lips: 🙊 One is silence 😀 Second one is Smile
Md.Rafidul isalm
Co-Founder & CTO
" Get busy living or get busy dying." — Stephen King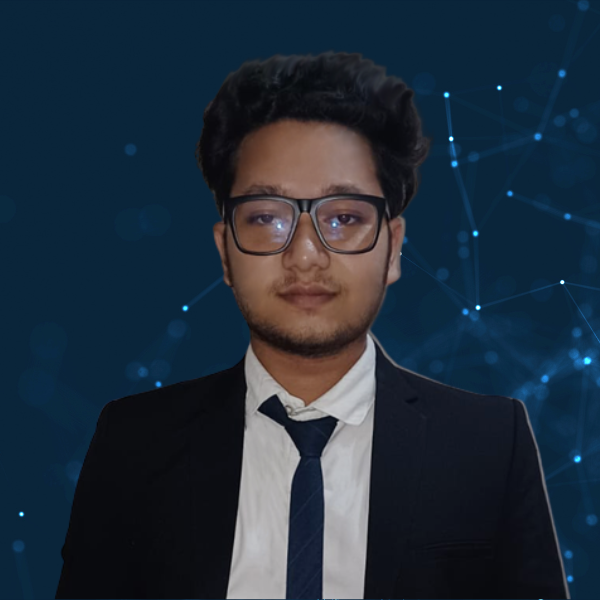 Abdur Rahman Isha
App & Web Developer
As a web programmer and Android app developer, I craft digital experiences with code, innovation, and user-centric design.